It Provides Super Deluxe Tents And Assures Comfortable Stays To Travelers. Attached Washrooms And Lavatories Are Provided. In Addition The Camps Are Located At Peaceful Settings At Affirms Best Ambience.
For bookings -
Please call Mr. Sohan Kumar on +91-9557417765
Book Now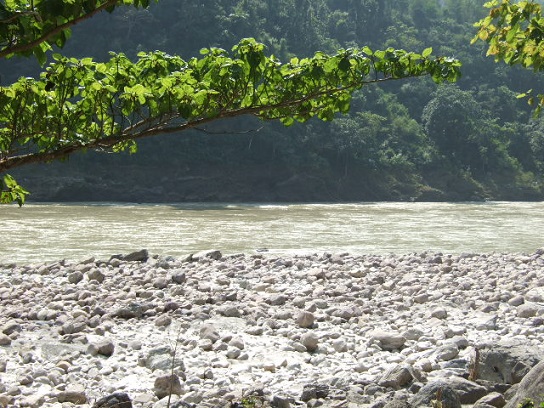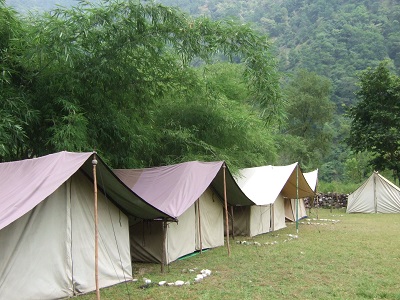 Camping is fast becoming popular as more & more people are putting civilization behind them to enjoy the best that nature has to offer. Today, travelers not only enjoy the serenity, but also participate in other recreational activities as well. Sports activities such as rafting, nature walks, trekking make camping trips challenging & fun. And it's not only fun but healthy too as you will feel young and energetic once again to face your daily challenges in that concrete jungle.

You don't need be an expert as only a small preparation can make your camping a lot easier and enjoyable as beginners. And when you have experienced it once, there's no way that you would not be coming back again for more.

• Jungle Camp has excellent arrangements of double bedded tents.
• Each unit is weather proof. Fixed toilets with runing water.
• Electricity and Music for Bonefile time.

For bookings -
Please call Mr. Sohan Kumar on +91-9557417765
Book Now
All the tours are led by experienced guides who are constantly on the lookout to be of service. Transport, tents, food (breakfast, lunch, dinner, drinks), campfire etc. all will be organized.

Recommendation: Chopta (Minimum 3 nights/4 days)

Chopta is one of the most picturesque spots in the entire Garhwal region, providing breathtaking views of the Himalayan ranges and surrounding areas. Main attractions and worth visiting: Tungnath Mandir, Chandrashila, Gopeshwar, Kanchula Korak Musk Deer Sanctuary, Ukhimath and Deoria Tal.
For bookings -
Please call Mr. Sohan Kumar on +91-9557417765
Book Now